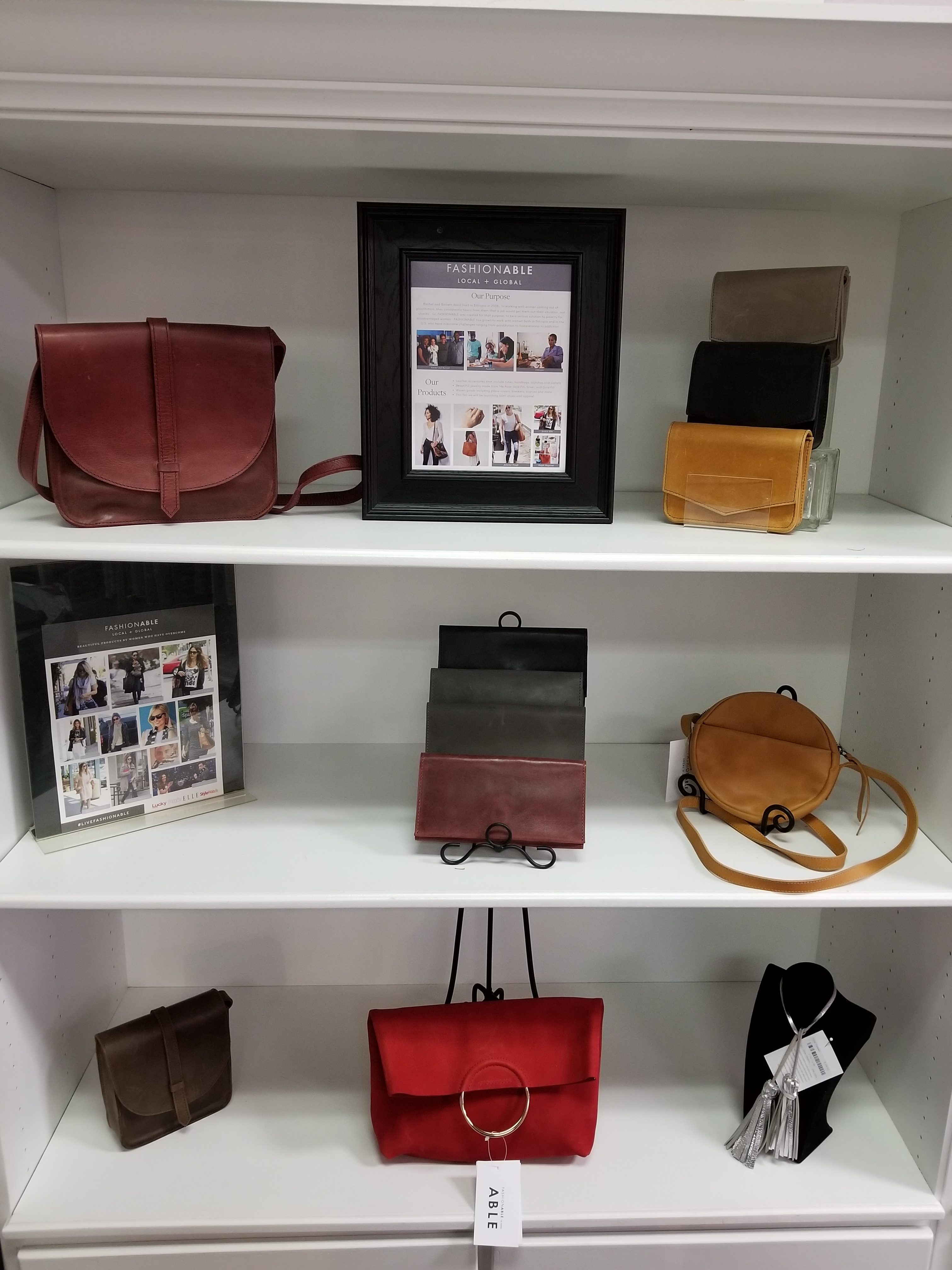 FashionABLE aka ABLE is a brand on a mission. They work with women who have overcome exceptional circumstances and manufacture in the communities they want to help impact – Locally and Globally.
How they started:
Founders Rachel and Barrett Ward lived in Ethopia in 2008, working with women coming out of prostitution. They consistently heard from the women that if they had jobs they could get out of their situation, jobs would be more helpful than charity… So, FashionABLE was created for that purpose – to be a serious solution to pverty for disadvantaged women. The brand works with women in Ethopia and the United States who have overcome challenges ranging from prostitution to homelessness to addiction.
FashionABLE products:
Leather accessories that include totes, handbags, clutches and wallets
Jewelry made from 14k Rose Gold Fill, Silver, and Gold Fill
Woven goods including pillow covers, blankets, and scarves
Shoes, denim, and apparel
To find out more about FashionABLE click here.
We are consistently updating to provide you with the best fashions. Stop in to check it out.