At Her Kloset, the quality of our garments is the main focus – we are proud to offer many lines that are Made in America as well as lines that are eco-friendly, handmade, and stand for a purpose – We seek out to support local and regional designers. Her Kloset is also proud of offering the boutique experience. We want to help you find the perfect dress, bag, or best fitting jeans. Our philosophy is shaped around a personalized experience for you, offering honest advice and one-on-one attention. Come experience the classic way to shop.
~Our History~
Greiner's for Ladies was established in 1985 to offer a local women's fine clothing selection in line with our well-established Men's store located just off the Square at 405 E. Silver Springs Blvd in Ocala. In 2011, Greiner's for Ladies became Her Kloset at Greiner's offering a contemporary style mix of wearable women's fashion with the same attention to quality fabrics, classic cuts and stand-out details.
Her Kloset is proudly known for our unsurpassed customer service. If you have a chance to visit our store, we offer personal styling services, free in-house alterations and free gift wrap.
Our goal is to bring in the latest on-trend pieces in limited quantities so that customers will not only feel beautiful but also unique. Each season, our buyers hand-pick garments and constantly work to bring in new designer lines-  finding fashions that reflect trending styles while keeping in touch with the classics.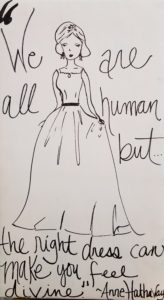 We love seeing and hearing from our customers. Stop in today at our store located at 405 E. Silver Springs Boulevard, Ocala, Florida 34470.